WHO SHOULD ATTEND:
CPAs
WHEN:
Tuesday, January 28th, 2020 from 12:00 – 1:00 PM CT
It's vitally important, now more than ever, to keep up to date on legislative changes so that you are able to give your clients the most informed answers and strategic business advice in the New Year.
Particularly in the wake of the Tax Cuts and Jobs Act, practitioners just like you are wanting clarity when it comes to tax legislation that has a direct impact on the services they are providing to their clients.
Join alliantgroup experts Dean Zerbe, Steve Miller and Rick Lazio for a complimentary webinar to receive a comprehensive update on a wide variety of tax matters, including:
Legislative changes to the Section 179D Energy Efficient Commercial Buildings Deduction
The Captive Insurance State Tax Force
IRS issues with the Section 965 Transition Tax
…and more updates from Capitol Hill!
Our presenters will use their years of experience on Capitol Hill and with the IRS to give you all of the necessary updates on these critical legislative topics. You won't want to miss this!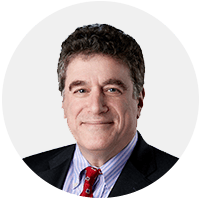 In a career devoted to government service, Steven T. Miller has spent the last 25 years with the IRS, serving the agency in a number of diverse and increasingly important roles. He served as former IRS Acting Commissioner in 2012, but prior to that Steven served for several years as the Deputy Commissioner for Services and Enforcement, leading all IRS enforcement and service activity. Steven also served as the Commissioner of the Large and Mid-Size Business Division, overseeing IRS audits of large taxpayers and the IRS programs relating to offshore tax compliance and international tax law enforcement.
Dean Zerbe is alliantgroup's National Managing Director based in the firm's Washington, D.C. office. Prior to joining alliantgroup, Zerbe was Senior Counsel and Tax Counsel to the U.S. Senate Committee on Finance. He worked closely with then-Chairman of the Finance Committee, Senator Charles Grassley, on tax legislation. During his tenure on the Finance Committee, Zerbe was intimately involved with nearly every major piece of tax legislation that was signed into law, including the 2001 and 2003 tax reconciliation bills, the JOBS bill in 2004 (corporate tax reform) and the Pension Protection Act.
Rick Lazio is a former U.S. Representative from New York who served four terms in Congress from 1993-2001. As alliantgroup's Senior Vice President, Lazio has continued his support of mid-market businesses, brokering his insight and experience in both the public and private sectors to provide strong incentives for job growth as well as leveraging his extensive knowledge on cybersecurity regulations for the benefit of the firm's clients.