WHO SHOULD ATTEND:
CEOs, Presidents, Partners, CFOs and CPAs
WHEN:
Thursday, April 2nd, 2020 from 1:00 – 1:30 PM ET
alliantgroup's Dean Zerbe, Rick Lazio and Steven Miller will be hosting a live session to answer many of the questions that have been fielded to the alliantgroup team over the past two weeks surrounding the CARES Act and how businesses can take advantage of provisions that allow for SBA loans, the payroll tax holiday, retention bonuses, NOL modifications and more.
The amount of questions that we have received from our audience has been nothing short of extraordinary, and our team will address as many of the questions that we have received as we can – so please remember to submit your questions here.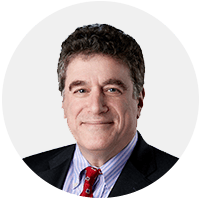 Steven Miller has spent the last 25 years with the IRS, serving the agency in a number of diverse and increasingly important roles. He served as former IRS Acting Commissioner in 2012, but prior to that Steven served for several years as the Deputy Commissioner for Services and Enforcement, leading all IRS enforcement and service activity. Steven also served as the Commissioner of the Large and Mid-Size Business Division, overseeing IRS audits of large taxpayers and the IRS programs relating to offshore tax compliance and international tax law enforcement.
Dean Zerbe is alliantgroup's National Managing Director based in the firm's Washington, D.C. office. Prior to joining alliantgroup, Zerbe was Senior Counsel and Tax Counsel to the U.S. Senate Committee on Finance. He worked closely with then-Chairman of the Finance Committee, Senator Charles Grassley, on tax legislation. During his tenure on the Finance Committee, Zerbe was intimately involved with nearly every major piece of tax legislation that was signed into law, including the 2001 and 2003 tax reconciliation bills, the JOBS bill in 2004 (corporate tax reform) and the Pension Protection Act.
Rick Lazio is the Senior Vice President based in alliantgroup's New York office. Lazio is a former US Representative for New York. Throughout his tenure and post-Congressional career, he has been a strong advocate for small businesses sponsoring impactful legislation such as the Small Business Tax Fairness Act. He received his B.A. from Vassar College and his J.D. from Washington College of Law at American University.