Presentation Date:
Thursday, September 10, 2020 from 12:00 – 12:30 PM CT
Our current economic climate has affected arguably every industry nationwide in ways both large and small. Business owners everywhere are looking for ways to accelerate economic recovery. What many might not be aware of is that a proven relief tool already exists.
Section 41 of the U.S. Tax Code is the single largest economic incentive available to American businesses. Created in the 1980s, this incentive was put in place to foster innovation by putting capital back into American companies. Over the years, this section of the code has been strengthened, and now has the potential to help revitalize the economy. Hence, The American Revival Credit.
On Thursday, September 10, join experts from alliantgroup as they highlight the value of Section 41 and how your business could and should be using it to recover and thrive. Register below; this is an opportunity you don't want to miss!
Tracy Lustyan is the Managing Director for the Great Lakes Region and is based in alliantgroup's Chicago office. Her focus is on clients in the Midwest, primarily in Illinois, Missouri, Minnesota and Iowa. Tracy has a vast knowledge of government-sponsored incentive programs that are designed for the benefit of U.S. businesses, including her work with the R&D Tax Credit, IC-DISC, DPD and hiring incentives.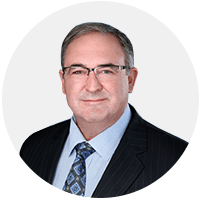 Myron Moser is the Chairman of the Board of Hartfiel Automation in Minnesota. He joined Hartfiel Automation in 1990 and quickly rose in the ranks to the executive level in 1995 and is one of the top executives in the U.S. automation industry. Under his leadership, Hartfiel Automation has seen incredible growth, continuing to diversify its product offerings in hydraulics, aluminum extrusions, and robotics and automation solutions. His company has helped strengthen the American manufacturing industry through innovative solutions for more than 60 years. Myron will be helping alliantgroup by leveraging his decades of experience as a top executive in the world of automation for strategic benefit of alliantgroup's clients and CPA partners.