by Rick Lazio, Former U.S. Congressman; alliantgroup Senior Vice President
& Myron Moser, Former Chairman of the Board of Hartfiel Automation
January 26, 2021 | published in protocol.com
The economic impact of COVID-19 will be with us for years to come.
The U.S. economy is working its way back, albeit slowly, with the economy recovering only half of the more than 22 million jobs lost in March and April due to the pandemic and operating at 82 percent capacity compared to the first quarter of 2020.
Despite these economic headwinds, there is light at the end of the tunnel. Vaccinations and the potential for additional relief from Capitol Hill make the prospect of stronger economic growth in the near future compelling.
However, sustainable economic revival depends on more than just government aid in the short term. In order for President Joe Biden to usher in an era of long-term economic growth, he will need to lean on one of America's historically core industries: manufacturing.
A revitalized manufacturing sector will require a myriad of changes, but the payoff would be a boon for the U.S. economy that could drive us out of economic doldrums, take market share away from an adversarial China and provide increased economic and national security.
The most important and pressing trend is undoubtedly the digital revolution of the industry. Cloud and automation technologies, alongside AI and machine-learning tools, will increasingly drive efficiencies in the industry that will allow the U.S. to compete and win on the world stage.
Countries such as China, Japan and South Korea have all embraced automation. Their ability to adapt to market demand, particularly during this pandemic, proves their infrastructure's effectiveness. America's failure to keep pace with those major overseas players is a problem that demands immediate action.
Specifically, Biden should name a Cabinet-level working group to develop a set of broad initiatives to encourage the integration of automation technologies in the manufacturing industry.
This type of initiative also would be a positive for job growth in the automation and tech industry, which develops the equipment and programs necessary for the manufacturing industry to thrive. It's a win-win for any politician willing to throw their political capital behind the effort to promote the integration of the two industries. The bolstering of American manufacturing has enjoyed bipartisan support for years.
The potential benefits are huge. Robotic process automation has proven to show ROI for companies between 30% and 200% in the first year, all while bringing new, safer and better-paying jobs to the factory floor. A study from the London School of Economics found that automation increased annual productivity of companies by 0.36 percentage points — more than the 0.35 percentage points added by the British industrial revolution.
Biden should seize on these facts and help lead a digital revolution of the manufacturing sector. To do this, the president must set aside the reflexive urge to withdraw from any of former President Trump's industrial and trade policy, and think about what is best for the industry and economy as a whole.
We've written before on the manufacturing industry's hesitation when it comes to a Biden presidency. A full pull-back from targeted tariffs, effective tax reforms and a return to regulatory overreach — all of which collectively drew U.S. firms back from overseas where cheap labor remains tempting bait — would do more harm than good.
These campaign promises, if put into action, would run contrary to his stated goal to get the American employers hiring and growing again. It would hamstring businesses that are trying desperately to hold onto jobs, and would not just impede innovation, but do long-term damage to the sector.
Instead, Biden, with his extensive Washington experience and legislative relationships, should seize the moment to work with members of both parties. He should make clear that his administration is behind the notion that a technological revolution in the American manufacturing sector will be vital to our country's economic wellbeing in the decades to come.
How? By maintaining the tough but fair trade policies that have provided room for American manufacturers to ramp up; through the promotion of incentives for employers to work with technical schools and other training institutions to increase the supply of technical workers who can support automation; and by recognizing that tax policy has to promote innovation generally and automation specifically, which includes leaving the capital earned by manufacturers with them so that they can afford to invest and grow their technological capabilities. Higher taxes on this sector will simply thwart the traction that we have begun to witness.
Those Democrats in Senate whose home states rely on manufacturing — including Sherrod Brown (Ohio), Dick Durbin and Tammy Duckworth (Illinois), Gary Peters and Debbie Stabenow (Michigan), and Bob Casey (Pennsylvania) — should lead the charge on this effort as members of the Congressional majority.
Successful manufacturing policy requires policymakers to listen first to those who are doing the training, investing, designing and operating. Here, a healthy modesty by the political class is in order. President Biden should not play a game of picking winners or losers. Instead, he should reach out to critical members of the manufacturing and technology sectors to see what they would need to bring American jobs back home.
It's not lost on us that firms that want to be a part of this digital revolution will need to have capital on hand. After consulting with industry experts, Biden and his allies in Congress should work to provide financial incentives, such as tax deductions for embracing industry 4.0 tools and automation, or amplified credits such as the research and development tax credit.
What's also apparent is that a technological revolution in the manufacturing sector is only as good as the amount of readily-available skilled labor. A revamped STEM education system in America will also be necessary, and will include increased investment in technical colleges, as well as strengthening recruitment and awareness at the high school level. This effort should also include increasing access to Pell Grants and opening up more opportunities for minority and underserved individuals.
Our final plea? Look beyond the politically-safe options of tariff drawbacks and tax hikes, and toward technologies that will carry our economy into the future. If we don't act quickly, the U.S. runs the risk of falling further behind China and others, whose hare-paced response during the pandemic should put all Americans on notice.
The tech and manufacturing sectors in the U.S. are a match made in heaven: one that could prove Biden's ability as a leader who can effectively reach across the aisle to restore America's manufacturing leadership.
Indeed, a matchmaker that could win the hearts of all American business owners.
Rick Lazio is the Senior Vice President based in alliantgroup's New York office. Lazio is a former US Representative for New York. Throughout his tenure and post-Congressional career, he has been a strong advocate for small businesses sponsoring impactful legislation such as the Small Business Tax Fairness Act. He received his B.A. from Vassar College and his J.D. from Washington College of Law at American University.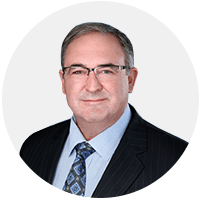 Myron Moser is the Former Chairman of the Board of Hartfiel Automation in Minnesota. He joined Hartfiel Automation in 1990 and quickly rose in the ranks to the executive level in 1995 and is one of the top executives in the U.S. automation industry. Under his leadership, Hartfiel Automation has seen incredible growth, continuing to diversify its product offerings in hydraulics, aluminum extrusions, and robotics and automation solutions. His company has helped strengthen the American manufacturing industry through innovative solutions for more than 60 years. Myron will be helping alliantgroup by leveraging his decades of experience as a top executive in the world of automation for strategic benefit of alliantgroup's clients and CPA partners.