General Counsel John is General Counsel for alliantgroup and licensed to practice law in Texas, New York, the U.S. Court of Appeals for the Fifth Circuit, and numerous federal district courts. He is an experienced transactional and litigation attorney, having tried cases to verdict in multiple state and federal courts. Prior to joining alliantgroup, John…
Senior Associate Director Margorie McLenan, Senior Associate Director, is a driving force behind alliantgroup's software division, where she has steered over 200 tax studies to successfully claim the R&D Tax Credit. With an unmistakable passion for integrated technologies, Margorie's leadership has helped software, systems and high-tech businesses claim over $45 million in federal and state…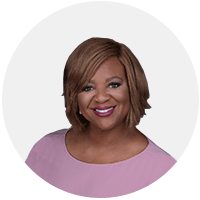 Director of Talent Kim Allen is a director based in alliantgroup's Houston national office. A human resources professional known to be a dedicated expert with unparalleled integrity, Kim has consistently hit targets and obtained the best possible talent for alliantgroup. She received her B.S. in Business and an MBA from Troy University.
Director Wilbur Suggs is a director at alliantgroup's national headquarters based in Houston. Wilbur represents clients against the IRS and other state taxing authorities to resolve complex tax disputes. He received his B.A. in Finance from Morehouse College and his J.D. at South Texas College of Law in Houston.
Director Since joining alliantgroup in 2010, Knarr has partnered with the nation's leading CPA firms to help maximize the tax claims of hundreds of companies. He specializes in helping businesses in Midwest in industries such as manufacturing, tooling and machining. Greg is a frequent featured speaker and author on topics related to the availability and…
Director Bridgette is a director based in alliantgroup's Houston headquarters. She has helped hundreds of small and mid-sized businesses across the country remain innovative and competitive by claiming the R&D Tax Credit. Since joining alliantgroup in 2012, Bridgette has been a key part of the company's expansion helping keep and create jobs in the U.S.…
Director Caroline Lake is a director at alliantgroup based in the Orange County office. She works closely with CPAs and their clients to help assess their tax credit and incentive opportunities. She received her B.S. in Economics from California Polytechnic State University at San Luis Obispo.
National Director of CPA Relations Steffanie is alliantgroup's National Director of CPA Relations, spending the bulk of her time in Houston, New York, and Orange County. Her primary focus is managing alliantgroup's education and awareness. She has extensive experience in public and media relations, and marketing. Prior to joining alliantgroup, she spearheaded the relationship building…
Director of Industry Partnerships and Alliances Missy Waites is an associate director based in alliantgroup's national headquarters in Houston. She manages alliantgroup's relationships with CPA firms as well as partnerships with industry organizations. Missy graduated with a B.A. in Film and Digital Media from Baylor University in 2008.