by Kim Allen, alliantgroup Director of Talent
July 13, 2021
Maybe you've read about our work, our hours and our culture, but have you read about why we do what we do? Allow me to take you on a first-hand look at a day in the life at alliantgroup.
Each floor is arranged with open pods and chairs lined up at workspaces with intermittent cushioned benches called collabo pads for additional seating.  At this moment, the pod is full, and there is a robust discussion going on between a group of professionals focused on a whiteboard at the end of the pod.
No one is checking their watch, no one is looking uninterested, and no one is less than fully engaged. This is a typical evening at the alliantgroup office in Houston.   CEO Dhaval Jadav advocates a face-to- face culture and a Socratic approach to learning with questions organically pitched to groups of professionals to spur thought and dialog.  It works, as he has built a successful consulting firm that helps businesses get tax credits & incentives they are eligible for and often leave on the table.  alliantgroup is unparalleled in their industry.
What drives this group of intellectually curious individuals?  It's the Mission!  The urgency for spreading the word about these valuable tax incentives is real. The professionals at alliantgroup understand the meaning of "one more."  There is always time to reach one more business. There is always time to make one more phone call. There is always time to answer one more email.  They act with the notation that there is a business right now making a decision whether to lay off workers or permanently close their doors, but by working with alliantgroup, they don't have to do either.  This is what gives the professionals at alliantgroup their purpose. This is what drives them to excellence. This is how they Do Work That Matters.
As a business, alliantgroup has been around for 17 years and hasn't shifted away from the critical need for face-to-face interactions.  Professionals are either in the office or with clients at their location.  Over the years, multiple industry practice groups have evolved there, which has made alliantgroup one of the  premier consulting firms in the world.  With over 1400 professionals from fields as diverse as engineering, agriculture, biopharma and software, just to name a few, the industry expertise that these professionals have allows them to think like their clients and speak to them in their own 'language'.   Part of the face-to-face culture includes these internal experts imparting information and learning to others.  The intellectual capital is enormous and the commitment to foster further growth is the first of the core values where professionals are asked to invest in each other and their own development.
Meetings are very different at alliantgroup.  You won't find someone standing in front of the room going through a boring 20-page PowerPoint presentation.  You will find a roundtable signifying that there is no proverbial head of the table.  Everyone in the room has an equal voice and is expected to use it to help drive the discussion.  The topics will vary from moment to moment.  It's invigorating to be invited because that means you have valuable insight for the discussion at hand.  There is food.  There is fun. There are laughs.  Decisions are being made.  Walking by the room, however, you would think it was just a group of people enjoying spending time together.
Finding the right people who will excel in this dynamic culture is a difficult task, but those who join and are able to handle the pace and constant pursuit of excellence are only limited by their own desire and interests.  Many early-career professionals have six-figure jobs outpacing many others in fields known for high salaries, like law and medicine.
The roles are complex, and the consulting practice is separate and distinct from the sales engine which is also an anomaly.  Consultants are dedicated to client service, not getting the next engagement.  Business development professionals find mid-sized businesses that they may be able to assist and embark on a sales cycle that includes education and awareness campaigns so that businesses and industry groups recognize the opportunities available to them.  Delivering those opportunities is a serious and rigorous business that starts with an implementation team, internal quality control and goes all the way up to a group of specialized taxation attorneys that represent clients in front of the IRS, if necessary.  Clients are their priority; it is critical that they effectively utilize normal business hours to reach clients when they are available.  The firm has clients from the East Coast to the West Coast.  For this reason, ideation, leadership development, and learning all go on after client hours have ended in an atmosphere of continuous learning. The difference is between working in the business and working on the business.  The firm does both.  Simply put, client service hours are for clients.
Like many Silicon Valley companies, but rare east of California, alliantgroup has incredible amenities in the workplace.  Not only is there an onsite, state-of-the-art gym, their onsite wellness team curates' programs for all professionals and has group classes in yoga and pilates on a weekly basis.  It is not uncommon to see an evening session of rooftop Yoga.  Infusions and shots of vitamins are available, and the café has a fitness-based menu option daily.  Lunch is provided for all, as well as free covered parking and company-paid medical, dental and vision insurance.  The office is modern, upscale and comfortable in a great uptown location that seems to draw millennials and post collegiate professionals. The all-glass structure allows for natural sunlight; everyone has a seat with a breath-taking view.  The office space has a white noise feature that allows each project team to uninhibitedly interact simultaneously with different clients.
Leaders are taught to get to know "the whole person" and be transparent eliminating the corporate politics that often don't leave room for feedback.  It is a culture of "see, try, do …" with continuous opportunities to role play client engagements and use critical thinking skills before they are "road ready".  This blended learning approach ensures their professionals can articulate the vision, answer complex questions, and demonstrate value to client's companies.  Often they partner as an extension of a CPA firm to add industry and specific consulting expertise to the firm's clients.  Over the years, more than 4,000 CPA firms have called upon alliantgroup to add to their service offerings.
Alliantgroup's contrarian CEO believes that there is no ceiling on what it takes to become excellent.  Recruitment screening is rigorous and many don't make it past the Talent Acquisition team.  In addition to case study presentations, writing samples, job shadows and several rounds of interviews, every potential new hire goes through a round table event with the CEO and several high-level leaders where they are expected to actively participate in a thought-provoking conversation about culture, excellence, and business.  In today's competitive labor market, alliantgroup has purposely put even more barriers to entry in the quest to get the best.  Their clients deserve nothing less.
Lacking bureaucracy has many advantages but one of the most exciting is agility.  An idea can make it from a conference room or pod to action in record time.  The constant ideation that goes on has brought new business lines and methodology to alliantgroup as their footprint continues to grow in Houston along with satellite offices in NYC, DC, Chicago and Orange County.  Over the last several years, alliantgroup has organically and through a carefully crafted acquisition strategy, grown and acquired practices in the following areas –  cybersecurity, risk advisory, managed accounting services, audit, and general advisory.
Noted for an intense culture of learning and delivering an excellent work product, the teams at alliantgroup are client focused and creative.  It is one of the most competitive cultures around with stats on everything from productivity to how many raving fans are created.  These metrics are widely shared to encourage best practice sharing and to create complete transparency when high performance is rewarded.  Being a high performer is always the goal.  While the focus is on performance, potential is noted and nurtured; outcomes are the measure of success.  For some, the constructive feedback and consistent challenge is too much, for others the constant competition creates a thriving and good- natured atmosphere where everyone wants each other to succeed.  In fact, people are rewarded when they help someone else get promoted.  As CEO Dhaval Jadav, often says, "we are our brothers' and sisters' keeper".
Bucking all the trends that work and life are separate beings, alliantgroup has produced an incredible culture that is growth oriented.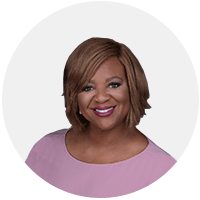 Kim Allen is a director based in alliantgroup's Houston national office. A human resources professional known to be a dedicated expert with unparalleled integrity, Kim has consistently hit targets and obtained the best possible talent for alliantgroup. She received her B.S. in Business and an MBA from Troy University.